It was a cold weekend but that didn't stop the dedicated team's out to win Elkhorn's First Snow Fest.  Olde Towne Elkhorn would like to congratulate Team Out in the Cold for their Fist place win with "Phony Reality."  Honorable mentions to Team Noobs and Team Ice-Erts.  All the teams did a fantastic job and we look forward to next year.

"Phony Reality" By: Team Out in the Cold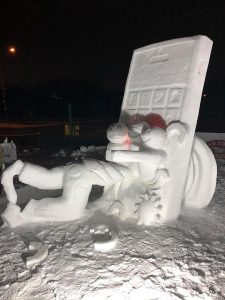 2019 Snow-Fest Participants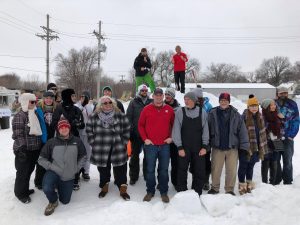 More photos and commentary can be found on Main Street Studios Facebook page here:
https://www.facebook.com/mainstreetstudios2610/
Special thanks to all of the sponsors and the spectators for making it an awesome event! Professional snow sculptor, Matt Seeley and Olde Towne Elkhorn's very own fused glass artist, Tyler Curnes, on an amazing job coordinating this event!